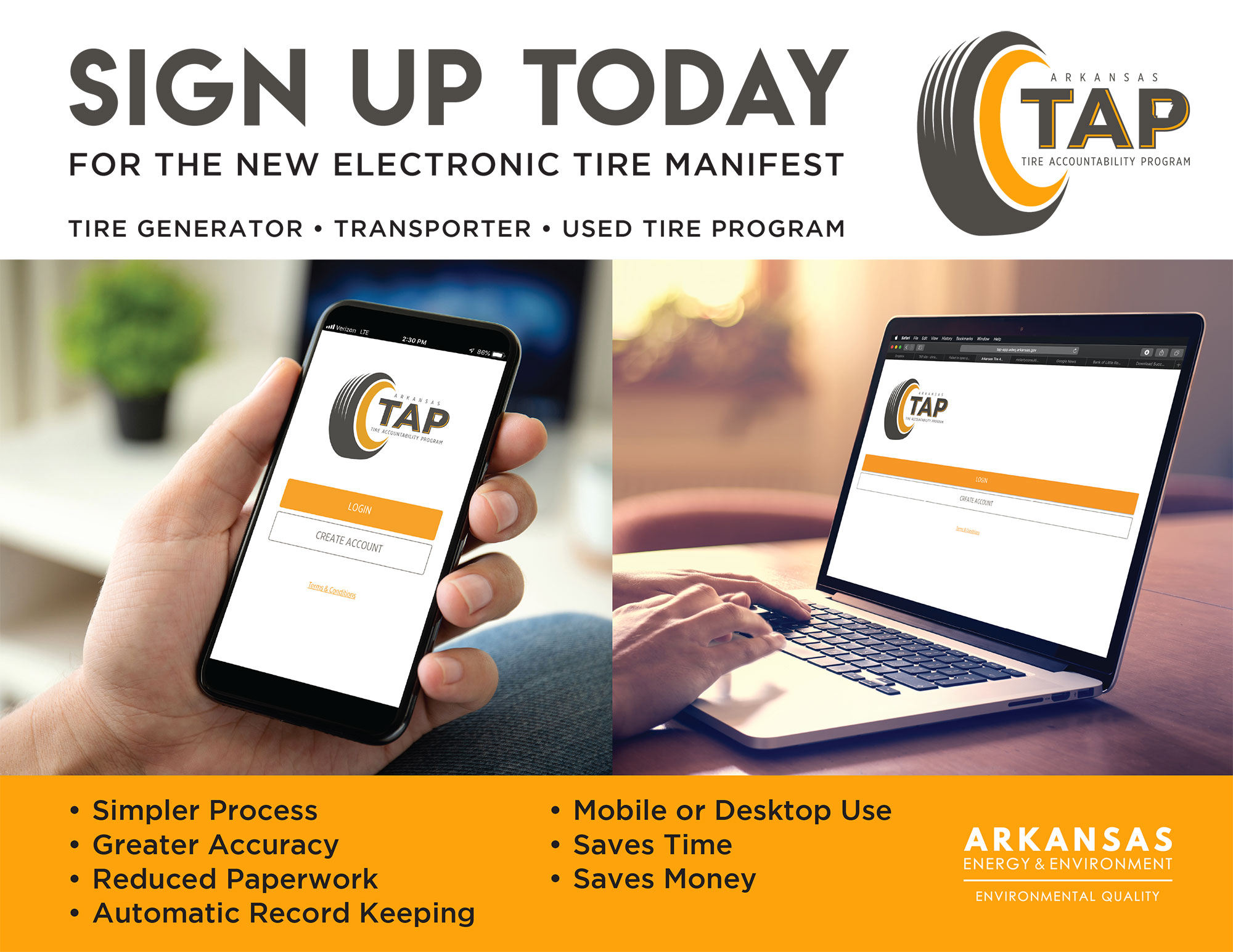 Whether you're a tire generator, a transporter, or Used Tire Program (UTP), taking advantage of this new tool begins with signing up. Using your smartphone or computer, log on to http://app.adeq.arkansas.gov and click on Create Account, then click on either Generator, Transporter, or Used Tire Program, depending on your business. It's simple... and it's FREE!
Take a few minutes to sign up and start using the app today.
Here's how it works: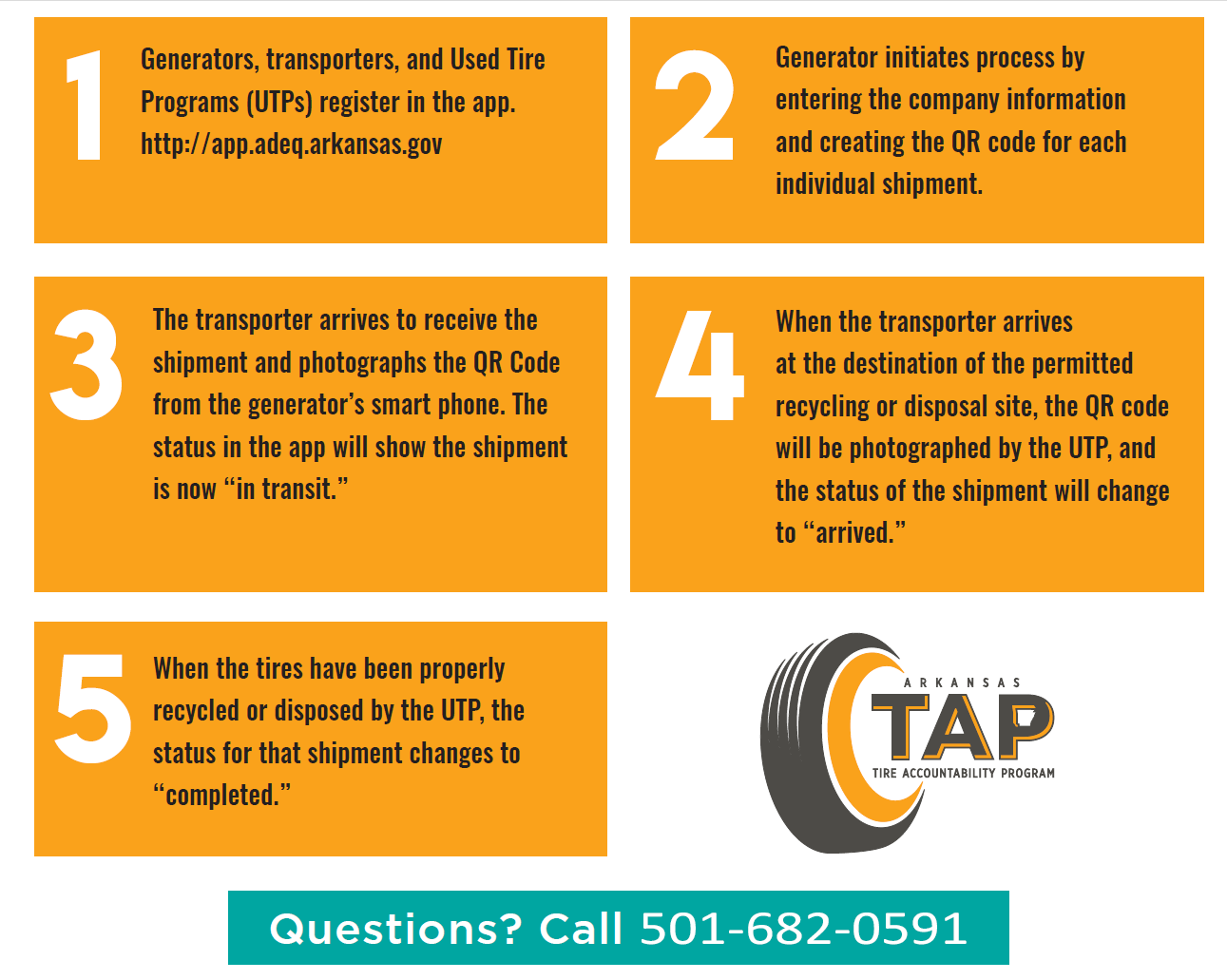 TAP Manifest Data
Anyone who transports waste, used, or processed tires from one place to another is required to be licensed as a waste tire transporter. Search for a licensed waste tire transporter using the form below.