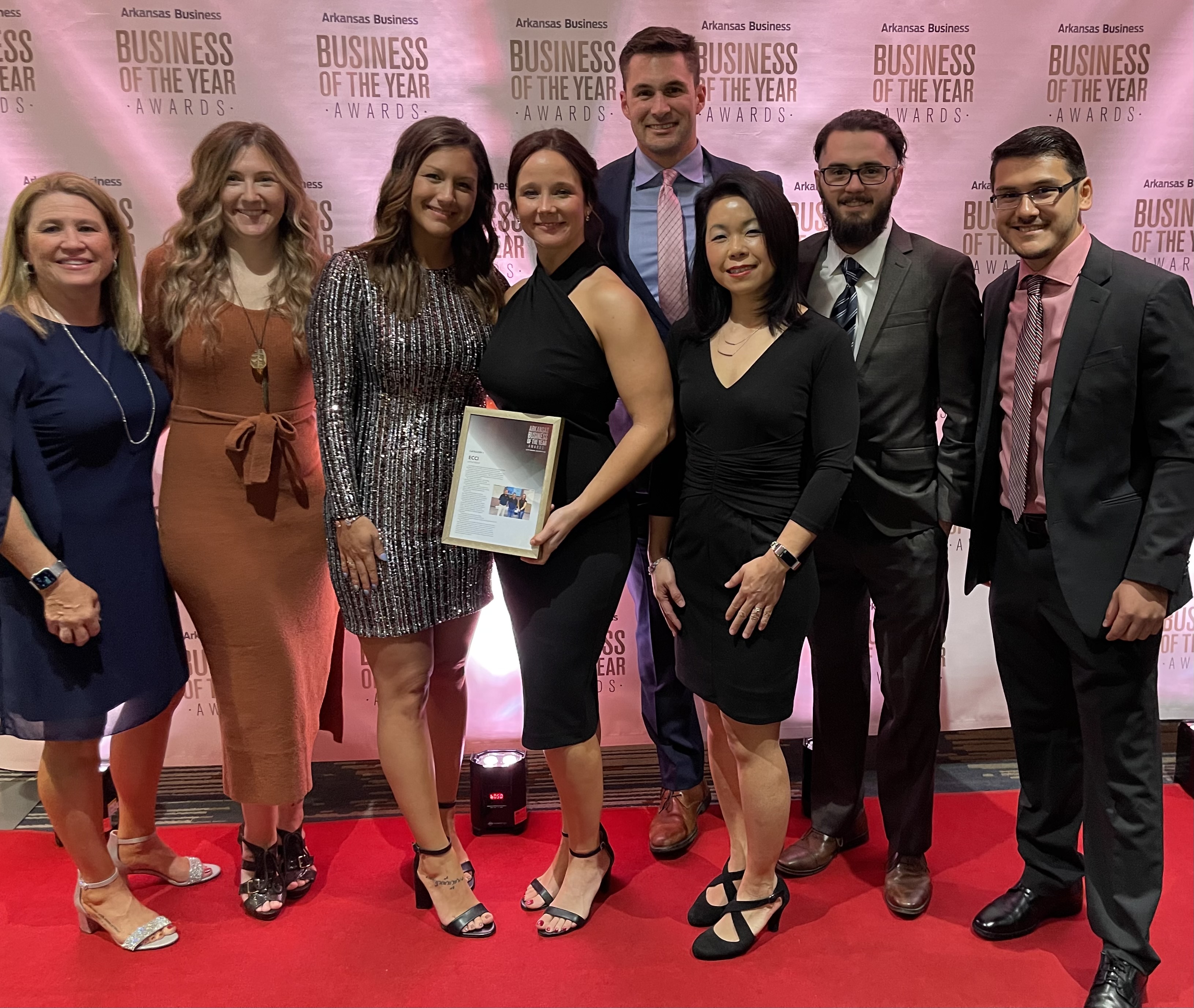 "Participating in the DEQ NStEP program highlights ECCI's commitment to working towards a sustainable future. We are always eager to encourage our employees to implement the skills we teach our clients, in our day to day life. We look forward to collaborating with DEQ and the other NStEP leaders on ways to improve our work practices, and reach our sustainability goals."
Julie McCallister
ECCI President
ECCI is a Little Rock based engineering and environmental consulting firm that was founded in 1993. We have followed a path of controlled growth adding skilled, experienced mechanical, chemical, civil, and environmental engineers and scientists as the professional reputation of the firm has grown. ECCI has a vast range of skilled professionals whose ultimate goal is to provide environmental and engineering solutions to enhance our partners efficiency, sustainability, and growth. We provide our clients with cost effective solutions to complex environmental projects in the areas of permitting and compliance for all media types, including air, water and hazardous waste, sustainability program development, Phase I/II, remediation, training, facility audits, and site selection and acquisition assistance. Our team of engineers provide assistance to our clients in the areas of overall project and construction management, mechanical and traditional civil engineering design, industrial process and facilities design, process safety management and mechanical integrity assessments.
The profile information, including pictures and logos, listed here is provided by each member. All rights are reserved. Inclusion on this site does not constitute an endorsement by the State of Arkansas, its agents or departments of the products or services offered by members.