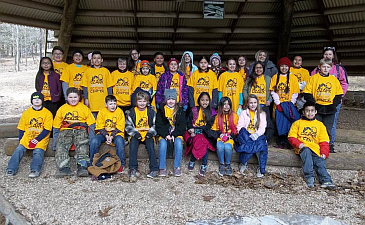 Pratt & Whitney, PSD
Springdale
Platinum member since 2019
www.pw.utc.com
Pratt & Whitney, a Raytheon Technologies Company (NYSE:RTX) is a world leader in the design, manufacture, and service of aircraft engines and auxiliary power units
At Pratt & Whitney, we believe that powered flight has transformed – and will continue to transform – the world. It's an engine for human progress and an instrument to rise above. That's why we work with an explorer's heart and a perfectionist's grit to design, build, and service the world's most advanced and unrelenting aircraft engines. We do this as a way of turning possibilities into realities for our customers.  This is our mission, and a challenge to which we rise every day. It's about more than transporting people reliably to their destinations. It's about more than providing the care and intelligence to service aircraft engines expertly. It's about innovating and engineering a new and exciting future for aviation – one in which the full potential of human progress can be unleashed. This is how we at Pratt & Whitney approach our work, and this is why we are inspired to go beyond.
Environment, Health & Safety - EH&S: With the number of commercial aircraft in service projected to grow from 29,000 today to 47,000 by 2030, it's Pratt & Whitney's imperative to deliver products and operations that won't compromise future generations. In our products and ground operations, we are committed to three environment, health and safety objectives:
Workplace safety: We will not rest until our workplaces and workers are free from risk of injury
Compliance: We will comply with all applicable EH&S laws and regulations
Environment: We will work continuously to reduce our impact on the environment and global climate
More on our 2025 Sustainability Goals and Pratt & Whitney workplace safety
The profile information, including pictures and logos, listed here is provided by each member. All rights are reserved. Inclusion on this site does not constitute an endorsement by the State of Arkansas, its agents or departments of the products or services offered by members.